Review: The Caledonian Inheritance (The Athena Effect #3) by Derrolyn Anderson
Review: The Caledonian Inheritance (The Athena Effect #3) by Derrolyn Anderson
Synopsis:
After a winter spent in a tropical paradise, Cali and Layla are ready to put all of the drama behind them and find some meaning in life. Along with Calvin and Michael, they return to their remote property, only to find more troubles hidden away in the bucolic wilderness.
The two Cals settle in happily, but Layla and Michael struggle with their sense of identity, each one seeking out a different coping mechanism. Just when things are starting to look up, Layla's need to recreate the past leads her back to a dangerous place, opening the door for for evil to return.
Will Layla's foolish mistake jeopardize everyone's newfound happiness?
Review
I received this book for free from the author in exchange for an honest review. This does not affect my opinion of the book or the content of my review.
Every time I finish a book in this series, I have the hugest smile on my face!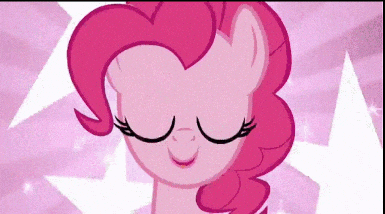 I have to admit that I wasn't the biggest Layla fan before this book. She can be a little spoiled and childish, but now I like her almost as much as Cali! She is still childish at times, but that is really a part of her charm. She is so full of life and joy and she really just wants to be free to live her life with the people she loves. She and Cali, have a lot in common Like their shared ability to see and effect people's moods and the fact that are both have an endearing innocence about them, but I think that it is the differences between Layla nad Cali that I enjoy the most. Cali is more likely to be mature and realistic than Layla and she is a bit of a tomboy, but Layla is very spirited and 100% girly girl. Calie would be the woman you want to have your back in a fight, and layla is the girl you call up when you're in the mood to power shop. they are both very strong in different ways, and I like that the author managed to make two very different but equally likeable characters.
Now, for the portion of the review that is always the easiest for me to write, the part where I talk about the romance. The relationship between Layla and Ramon was as well-developed and almost as enjoyable to read about as Cali and Cal's relationship. I say "almost" because no one can really top the two Cals. (I mean come one? they are so meant for each other that they share the same nickname!) Besides, I liked them first, and everyone knows that the first always holds a special place in your heart.  It didn't feel like the author was trying to top or copy the relationship that Cal and Cali have. Why would she? We already have their story. No, Layla and Ramon have their own brand of cuteness.
One thing that really stood out for me with their relationship was how comfortable Layla was with her attraction for Ramon.I am all for the virginal heroine, but I feel like virgins get a bad rap in books. Just because a woman has never had sex, that doesn't mean she is afraid of it! Layla was neither a prude nor promiscuous, and I like that just fine.
 And I don't blame her for wanting some kisses from Ramon. Not only is he a cop (I loves me a man in uniform!), but he was a reformed bad boy by the time she met him. Tha means that he is all the fun of the guy that you know you should stay away from and all the safety of the guy who you should marry. It's a win win situation, and Layla is a lucky girl. Even Cali wasn't luck enough to meet Cal after he decided to grow up and be a good man. She met him right when he was choosing what type of person he wanted to be and inspired him to become a great guy, but he was a bit of a dog when she met him. Ramon was all grown up before he knew Layla existed and chose to be a good man without any influence from her at all. Gotta love a reformed bad boy!
 This book is my second favorite in the series, and I love the way this author writes about new love. She captures the intensity, nervousness, and passion so well, and she does it all without ever being crass.
There was a cliffhanger at the end of this book, but the characters are all in a good place right now so I am happy. I think I can wait until the next one comes out, but you better bet that I will read it as soon as possible!
Because of mild language, violence, and sexual content, I would recommend this book for ages 14 and up.
Five Roses
Author Biography
Subscribe to Blog via Email