Review: How to Seduce a Band Geek by Cassie Mae
Review: How to Seduce a Band Geek by Cassie Mae
Synopsis:
Sierra Livingston's got it bad for her sister's best friend, Levi Mason-the boy who carries his drumsticks in his pocket, marches with the school's band, and taps his feet to whatever beat runs through his head. Sierra racks her brain for ways to impress the sexy drummer, but the short skirts and bursting cleavage don't seem to cut it. When Sierra gets paired with Levi's sister, Brea, for a mentorship program, they strike a deal. In exchange for Sierra keeping her mouth shut about Brea ditching the program, Brea lets Sierra dig for more info on Levi to help get the guy of her dreams. But when Sierra discovers Levi no longer plays the drums, his family has moved into a trailer, and he's traded in his Range Rover for a baby blue moped, Sierra's not sure if she can go through with violating his privacy. She'll have to find the courage to ask him straight out-if he's willing to let her in-and explore other ways to seduce the school's band geek.
Review
I received this book from the author via YA Bound Book Tours in exchange for an honest review.
Alright everyone, I need you to prepare yourselves because I am going to do some major gushing in this review!!
I have not enjoyed a contemporary romance this much in a very long time. There have been a few here and there, but the last one that made it to my favorites list was probably Reasons I Fell for the Funny Fat Friend by the same author who wrote this book. I have a somewhat difficult relationship with Cassie Mae novels. I have read quite a few, and have been a fan of hers since she was writing under the pen name Becca Anne, but I haven't liked any of the books she has written as much as I liked Reasons I Fell for the Funny Fat Friend. The other books were good, and they had some funny, sweet moments, but nothing gave me that "smiling from the inside out" feeling I was looking for.
I kept reading and waiting, but around the fourth book I decided that I was expecting too much, and I should just be happy with the cuteness that the author was supplying me with and stop asking for perfection.
Well, you know how it always seems like as soon as you give up on something, stop stressing, and just go along for the ride, good things happen? That is exactly what just happened with me and Cassie Mae novels. As soon as I stopped waiting for her to write something that I enjoyed as much as Reasons, she goes and writes something that I enjoyed even more!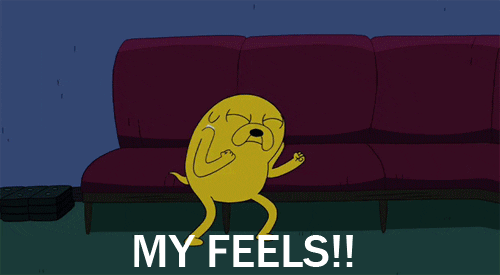 This is the second book in the very adorable How To series. While I enjoyed the first book, How to Date a Nerd, the main female character in got on my nerves at times. She spent too much time pretending to be a shallow, mean girl.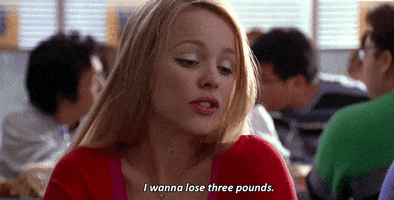 How to Seduce a Band Geek follows a similar formula as the one used in How to Date a Nerd, but one of the main differences is why I think I enjoyed this one so much more. Where the main character in the first book knew who she really was and wanted to hide that from the world, the main character in this book has no idea who she is.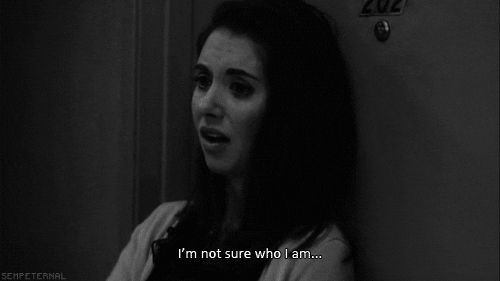 What I liked so much about this character was that even when she couldn't define herself, she was still true to herself. She didn't do things that made her uncomfortable just so she would be accepted by her peers, and she always stood up for what she knew was right. She spends some time trying to figure out how to dress and flirt, but when it comes to the important stuff like what she is willing to do with her body, how she should treat her friends, or how she should be treated by a boyfriend, she is very clear.
High school is a time when you should find yourself, make mistakes, and do stupid things, but that doesn't mean that you should be reckless, stupid, and easily manipulated. Sierra's story really drives this point home without being preachy or unrealistic. Sierra screwed up, but she never mistreated anyone, and I loved her for that! She had insecurities, but she also had a sense of self worth, and I loved her for that too! But the thing I loved most about that girl, had to be her inner monologue because it was hilarious and sweet all at the same time.
The character was so unapologetic about her crush on Levi, her sister's best friend. She did all the things that girls do, but are embarrassed to admit we do when we like a guy. She fluffed the boobs and the hair, checked her breath, made sure she constantly smelled like his favorite scent, and stole his hoodie just so she could catch a whif of his scent whenever she wanted. All of those are such cute and realistic things that women and girls do when they like a guy.
I won't lie Sierra does do some snooping in Levi's room and try a little too hard with her wardrobe at the beginning of the story, but hey, a girl is entitled to make a mistake or two when she is blinded by a crush. Plus she paid dearly for both the snooping and the low cut shirts so she learns her lesson. lol
Okay, I think that is enough about the message, let's get to the even better part of our story, Sierra's relationship with Levi! Those of you who read the first book in this series will recognize Levi as the guy Zoe, Sierra's older sister, makes out with a couple of times. If you haven't read How to Date a Nerd, don't worry, it is not a requirement in order to enjoy this story, but if you do read it you will understand why I was extra excited to read a book staring Levi! Sierra was actually a huge brat in the first book, but Levi started out as amazing and only got better in this story. I am going to try very hard not to spoil your experience in getting to read about one of the most adorable couples ever to grace the pages of a book, but I also want to whet your appetite a little.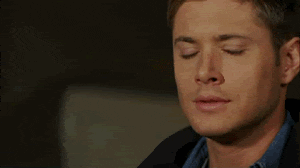 From the beginning, it is pretty obvious to everyone but Sierra that Levi likes her. He does so many cute little things that a guy just doesn't do when he thinks of you like his best friends little sister, but because they met when he was 16 and she was 14 that is how their relationship started, and it is taking Sierra a while to figure out that he stopped seeing her that way a long time ago. But alas all is not well for our hero and heroine, Those of you who read the first book will remember that Sierra took some rather drastic measures in order to avoid losing her V card, and that action has come back to haunt her. In fact it has been haunting her for the last two years. She has a very undeserved reputation as a tease, and unfortunately certain people in her school take every opportunity to remind her of this label. I like the way my girl handles herself though. She hates the treatment, but she actually spends more time worrying about how her reputation effects those around her than she does feeling sorry for herself. As for Levi, his problems are of a more adult nature and have more to do with how much responsibility he has at such a young age.
It was really refreshing to read about characters who had real problems, but handled them in such a mature way. They didn't push each other away, lie, or pretend. They actually talked things out and helped each other. Regardless of how wonderfully mature their relationship was, the best thing about is was how cute they were together. I honestly smiled the whole way though reading this book, and there was never a moment when I was frustrated, bored, or unhappy. This is what you read when you are looking for a perfectly sweet high school romance. I will not be able to recommend this enough whenever anyone ask me for a feel good Romantic read. In fact, I have already recommended it! 😀
Just in case I haven't made my feelings about this book clear…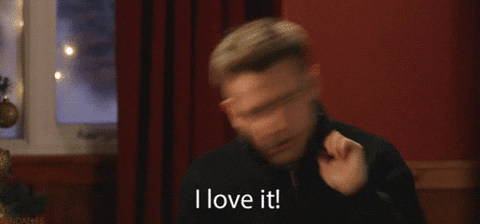 Because of language, I would recommend this book for ages 14 and up.
Five Roses
Rating Report
[rating-report]
Author Biography
Subscribe to Blog via Email